Free License Plate Check
Check your car digitally and avoid a bad buy.
Check the most common MOT rejection points, repairs and technical data at licence plate level.
Owner history
APK testpoints
Technical Information
Environmental information
Premium
With our premium report, you get to know everything!
Exact worth
Mileage history
APK findings
Options and accessoires
Theft check
Statistics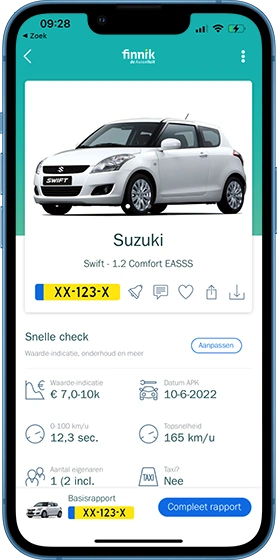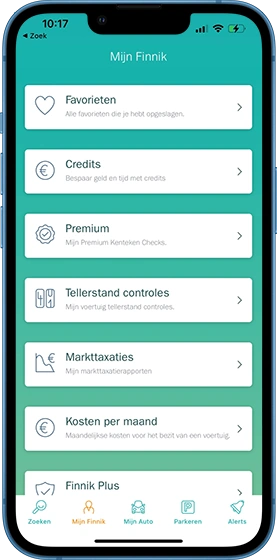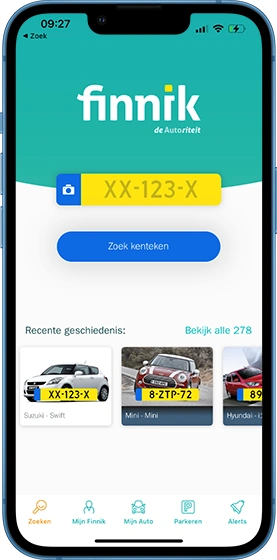 Car market
Looking for a new car? Find it on Finnik Automarkt! Change the filters and find your best deal.
Thank you for your comment or question! If you have entered your e-mail address, we will get in contact soon.
Unfortunately, we couldn't make a screenshot to send with this browser.
Something went wrong while sending your message. Try again or contact us at
hallo@finnik.nl
.